PROTECTING YOUR FUTURE
We are your premier Capital Region home inspector – with decades of experience and the best training in the industry!
OVER 25 YEARS OF HANDS-ON EXPERIENCE
SERVING ALBANY | SCHENECTADY | TROY | SARATOGA | & MORE
Welcome to Dadah Home Inspections – the premier home inspector in the Capital District. In addition to my home inspection experience, I have over 25 years of construction experience that have led me to become the home inspector I am today. This experience, coupled with my multiple certifications, help me to be more than your average inspector. So if you are looking for the best – contact me today!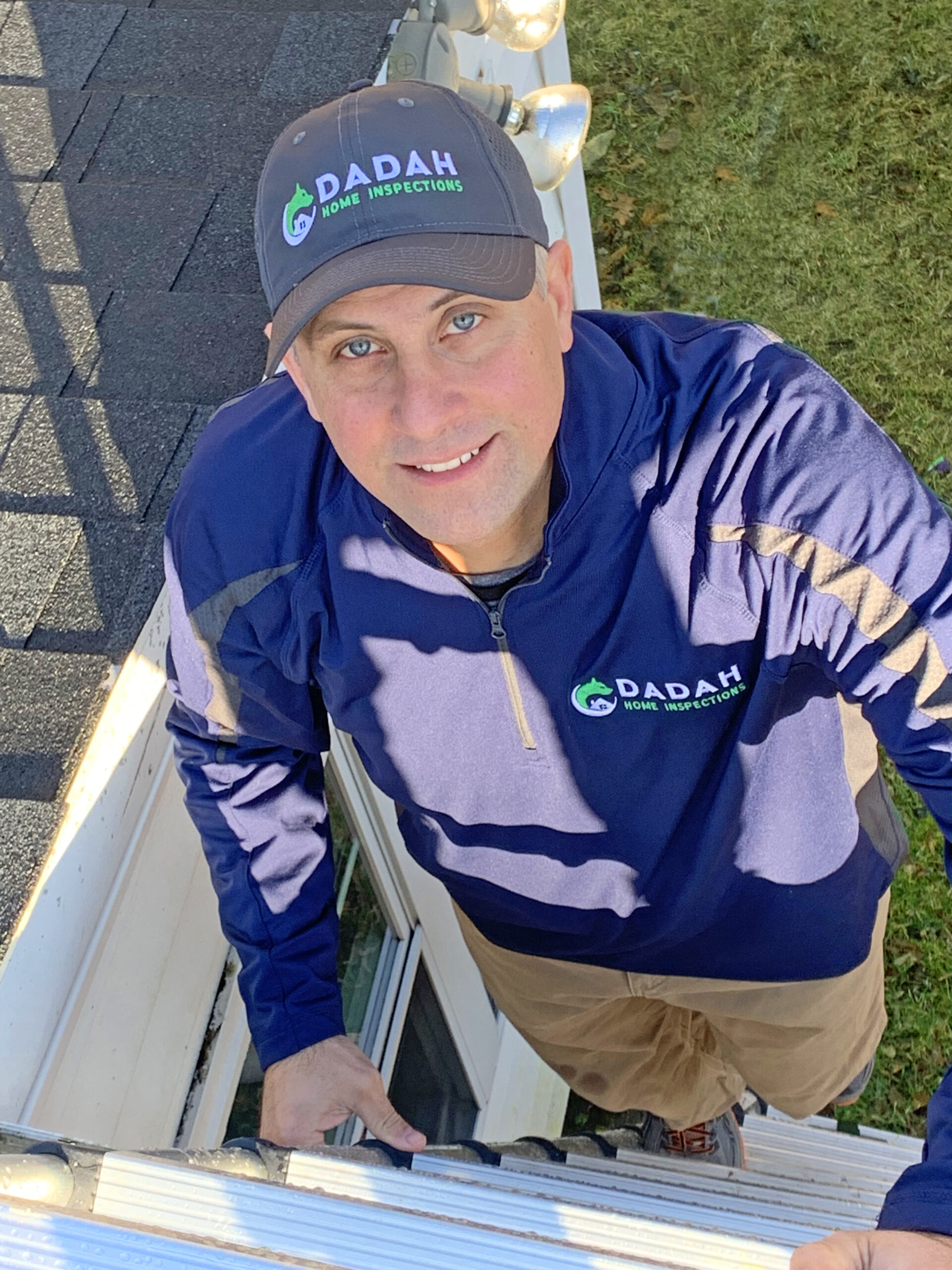 Jon Dadah (License #16000136185)
YOUR
CAPITAL DISTRICT

HOME INSPECTOR

A home is one of the most important investments you'll ever make, so it's important to have as much information as possible when making your decisions.

I am the owner and lead Inspector at Dadah Home Inspections, Jon Dadah. I have been in the home industry for over 25 years. Starting with constructing new homes before operating my own renovation business, I have gained a vast knowledge of the homes here. I don't wonder where issues are or how to fix them – because I have fixed those issues with my own two hands. My experience can't be taught in a classroom – but has to be lived and experienced, and is a vital part of the inspections I perform.

With my in-depth knowledge, InterNACHI certification, and friendly service – you can count on Dadah Home Inspections to provide real peace of mind by empowering you with the knowledge you need to make informed investment decisions.
WHY HIRE US
CERTIFIED TO BE THE BEST
We are fully certified members of InterNACHI, the world's foremost property inspection association. That means we are qualified to offer the very best in home inspections, backed by ongoing training, comprehensive standards or practice, a strict code of ethics, and state-of-the-art inspection tools.
Why hire us?
NY State Licensed
InterNACHI Certified
25 Years of Construction Experience
Radon Certified
CPI Designation
Thorough Inspections
Electronic Reports
TRUST A REAL PROFESSIONAL
We care about our clients – because we have been in the exact spot you have. I have seen too many families hire the wrong inspector – and pay the price. We are InterNACHI Certified and work hard to ensure that our clients are well taken care of and have the home inspection that they deserve.
OUR INSPECTION SERVICES
When you hire us, you get more than just the average inspection, we go above and beyond industry standards to find details most would miss. We evaluate all of the visible and accessible interior and exterior structure, systems and components.
HOME INSPECTIONS
We provide comprehensive home inspections for both buyers and sellers. We inspect the interior, exterior, mechanical systems, and more to identify any defects or concerns to save money, or secure real value.
TERMITE/PEST INSPECTIONS
One of the most common issues found in the homes here are with wood-destroying insects. We provide professional WDI inspections for termites, carpenter ants, powder post beetles, & other WDI with our home inspections.
RADON GAS TESTING
Radon is a naturally occurring radioactive gas that can't be seen or smelled, but can still cause lung cancer and other health issues. We test to determine radon levels and help you keep your family safe.
SEPTIC INSPECTIONS
Underground and out of sight – septic systems can hide some of the most expensive problems with your home. We are certified septic inspectors who can find these issues before they manifest in your home.
SEWER SCOPES
For private sewer systems and septic systems alike – allow us to provide a sewer scope to determine if there is any expensive damage in your underground sewage lines.
MOLD ASSESSMENTS
We are a professional and licensed mold assessor with NYS (License #01787). We provide full assessments, reports, and mold clearance services.
WATER QUALITY TESTING
Having good, clean water is critical to the health of you and your family – so before you buy, sell, or continue to live in your home, be sure to have us professionally test your water for contaminants.
WARRANTY INSPECTIONS
We offer 11th-month inspections to find defects just before the builder's warranty expires. This way, repairs can be carried out to ensure you get the dream home you expected.
MODERN INSPECTION REPORTS
DIGITAL
Our inspection reports are delivered to you electronically, making them easy to access and share.
EASY-TO-READ
Your report includes high-resolution photos and clear descriptions to help you find, repair, and negotiate issues.
COMPREHENSIVE
This detailed and complete information, along with our recommendations, is a powerful guide to owning and maintaining your home for years to come. 
THE BEST CHOICE FOR YOUR HOME INSPECTION
We look forward to providing you with the best experience possible. Our years of real experience and top certifications, along with excellent customer service that has been a hallmark of our business, make us your best choice for home inspections in the Capital District, Albany, Schenectady, Guilderland, Voorheesville, Altamont, Rotterdam, Niskayuna, Clifton Park, Loudonville, Latham, East Greenbush, Delmar, Glenmont, Saratoga, and all surrounding areas.