HOME INSPECTORS IN DELMAR, NY
TRUST YOUR HOME TO THE MOST QUALIFIED HOME INSPECTORS IN DELMAR, NY
THE PREMIER HOME INSPECTORS IN DELMAR
25 YEARS OF INDUSTRY EXPERIENCE
Welcome to Dadah Home Inspections – where you are our top priority. Our home inspections cover every part of your home and property possible. We take on the stress so you don't have to. We carefully inspect all systems, components, and features of your home. These areas include the EXTERIOR: For the outside of your home, we examine the siding, decks, roof, porches, windows, patios, garage, grading, doors, chimneys, and much more. The INTERIOR: We carefully inspect the inside of your house, including the entire structure, electrical system, crawlspaces, structure, plumbing system, HVAC system, attic, basement, all living spaces, and much more.
HOME INSPECTIONS | PEST INSPECTIONS | SEPTIC INSPECTIONS | MOLD ASSESSMENTS | RADON TESTING | & MORE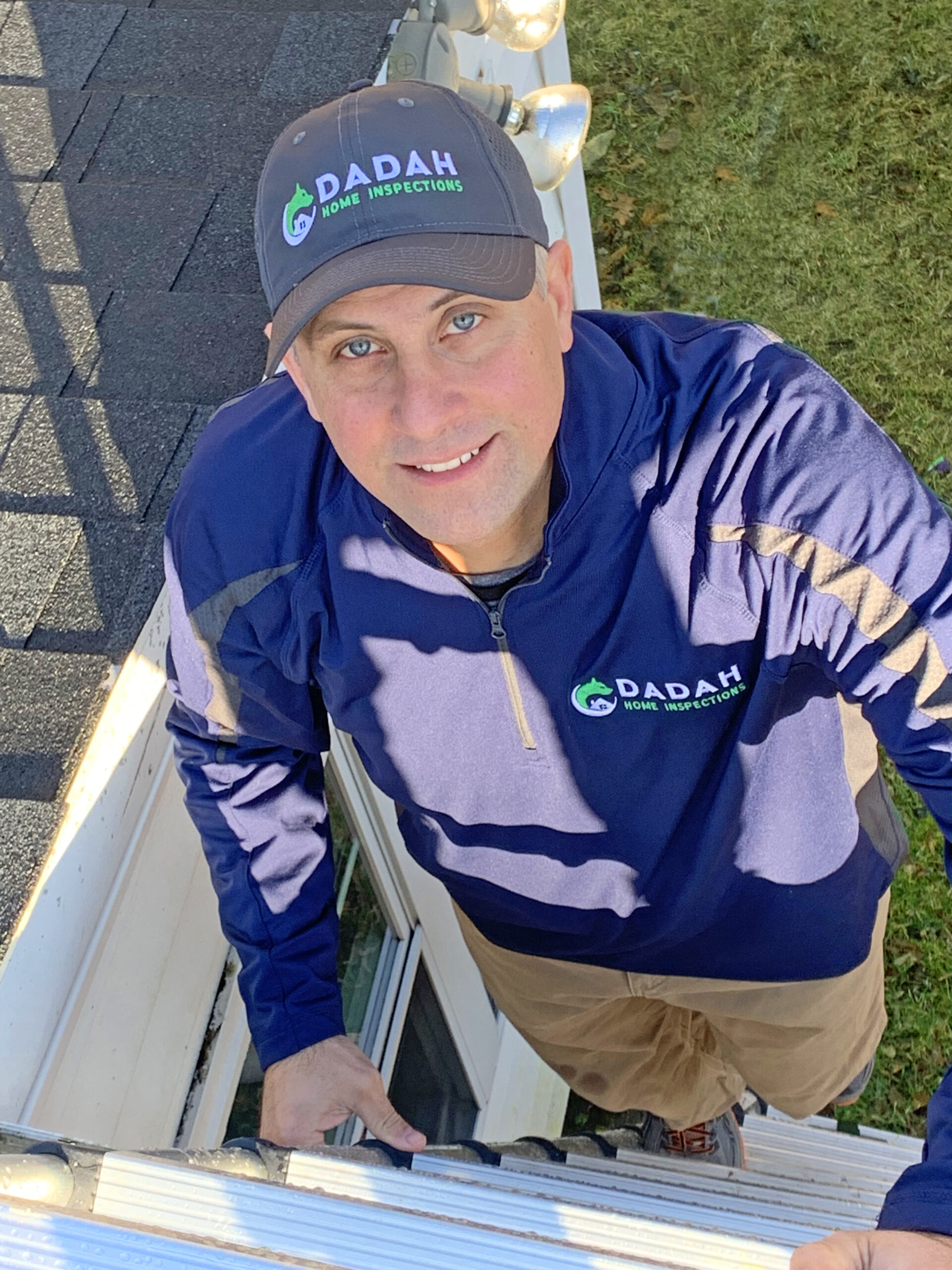 Jon Dadah (License #16000136185)
YOUR
DELMAR

 HOME INSPECTOR

Our company is built to provide home inspections that are extremely thorough and reports that are accurate and detailed. Our inspections are meticulous, and our dedication to our clients is second to none. Here are some of the qualities our customers have come to appreciate and expect from us:

TRUSTWORTHY
We take pride in our work, and it shows in how we conduct our business. We are determined to provide you with the best inspection possible.

DETAILED
Our reports include all the necessary details. We take note of all potential issues and share each point with you in an organized manner.

CERTIFIED
I am carefully trained to inspect your home in the best way possible. We continue our education to keep up-to-date with building codes.
INDUSTRY-LEADING REPORTS
We provide reports that are fully detailed. Our thorough inspections give us the basis for these reports. We take our time to gather all the needed information during the inspection and then send the report out the same day. Our lives do not stop and wait for slow service, and you shouldn't have to. We understand that you have decisions to make, and our reports are here to help you decide correctly. Our reports give you all the information that you need to decide whether or not to buy a property or if your current home needs work done immediately.
The reports we send are electronic. Electronic reporting allows us to provide same-day delivery while still including pictures that show the issues being discussed in the report. Our technique of using pictures to highlight areas of the house allows you to easily understand what is being presented.
YOUR PREMIER DELMAR HOME INSPECTORS
We look forward to providing you with the best experience possible. Our years of real experience and top certifications, along with excellent customer service that has been a hallmark of our business, make us your best choice for home inspections in the Capital District, Albany, Schenectady, Guilderland, Voorheesville, Altamont, Rotterdam, Niskayuna, Clifton Park, Loudonville, Latham, East Greenbush, Delmar, Glenmont, and all surrounding areas.